With Spring putting in a valiant effort to finally  break through the cold cloud Winter has encased around Sydney, it's time to start thinking about the vibrant colours of Spring fashion. And this Spring certainly is all about bright and bold colours – and what better way to add some spring flair than with colour blocking.
Colour blocking is essentially exactly what the name describes – wearing various colours in blocks – and it is a great way to welcome the fresh start and blossoming of Spring and the much-awaited return of the sun. Mix and match different colours to add some pizzazz to your outfit and reflect the change in weather. Bright colours are easily this season's biggest trends so jump on the bandwagon and take a look at some of the best ways to colour block and the places to go for some fun and fresh Spring clothes. Here are a few colour blocking styles from a range of Women's fashion stores – to check out their whole Lookbooks simply follow the links.
Now I simply can't walk past a Portmans store without being a little flabbergasted every time by the array of vibrant colours lining every inch of the store. The place just seems to pop with brightness and it draws your gaze in without fail. Here are a few of their examples of colour blocking which are exuberantly colourful.
The sassy boutique, Princess Polly features a lot of cute and colourful dresses for the ladies, but it also has a lot of these vibrant tops and skirts that you can mix and match to create different colourful combinations.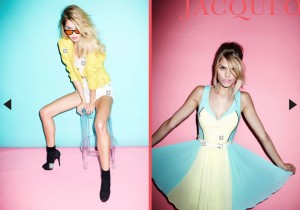 Bardot never fails to deliver bold colours, and this Spring season is certainly no exception. From their blazers to dresses to shoes, their current collection will be sure to make you pop and block colour all over the place.
Pastels and pinks seem to be all the rage at the up-and-coming fashion store, Showpony. With a huge range of vivid colours to ensure you'll stand out this Spring, Showpony is your one-stop shop for your clothing and accessory needs.