Winter is one of those fabulous times, in which you can mix and match, layer over layers, make your outfit busy or just keep it sweet and simple. I've found throughout this Winter that there has been a lot of different colours floating around which have really taken my fancy. Whether it be on jeans, scarves, shoes or jackets, I have witnessed a whole myriad of tones, shades and hues that can be used to express yourself or your mood, make you stand out, bring out your eyes or anything and everything in between. Here are a collection of of my favourite colours for this season to deck yourself out in.
Jeans
Burgundy – You would actually have to put effort into making these pants look bad because you simply can't go wrong with a pair of burgundy jeans. They are just oh-so-versatile and will look great with any mix of items you wish to team them with. Still a fairly neutral colour, yet edgy and vibrant at the same time, burgundy is also flattering and fun. Grab them from My-Wardrobe now while they're a whopping 50% off!
Mint – These high licks mint wonders from General Pants are a delectable little treat for any girl wanting to stand out and show of those leggy limbs. I just can't get enough of this fiery colour, and the high-waisted style is also a great touch to add even more class and trendiness to the outfit. Hop into to General Pants now to score yourself a pair.
Orange – channel the chic of Kate Middleton (she rocked a pair of these on her visit to Olympic Park earlier in the year) with these popular fluoro orange jeans. This colour is huge this season as is the the 3/4 style cut, which will allow you to flaunt those (sexy?) ankles. At an absolute bargain of only $68 at Urban Outfitters, you have absolutely no excuse not to jump online and sweep them up now.
Shoes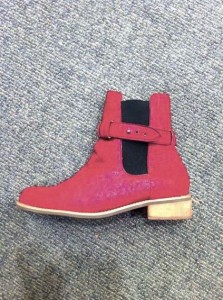 These adorable, must-have Franke Maroon boots are from the super stylish boutique Nu + Nan, which has stores in Surry Hills, Newtown and George Street and are also available from General Pants Co. I think the image (and the dazzling colour) speaks for itself so just buy them here now at the sale price of only $79.95.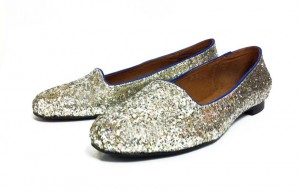 Silver – Another little goldmine (or should I say silver mine?) from Nu + Nan, these silver loafers are a fantastic way to jazz up any outfit and add some sparkle to your day. Silver has been everywhere this winter so join in on the trend by grabbing this bargain online now.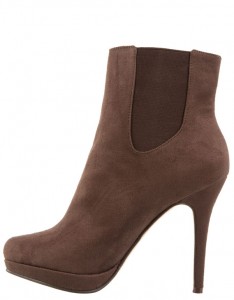 Mink Brown – Is it a shoe? Is it a boot? Is it a stiletto? Well this Morea Shoe Boot from The Iconic encompasses it all in a single product, making them perfect for any occasion. This mink brown is a fantastic colour that blends with everything and is an absolute Winter staple. Snatch them up from The Iconic for only $59.95.
Jackets
Lamè Gold – To keep up the shiny theme, I thought I'd include this shiny Lamè Gold Wind Breaker from American Apparel. Whether your looking to outshine others, break the gusty wind or rock some Gossip-Girl-esque style, then this is the jacket for you. Currently on sale for almost half price at $55!
Another little beauty from American Apparel that I just can't go past is this tan Wool Cape. A 60s feel jacket with a modern twist, this cape is comfy and snug and although requiring a little more than pocket change, the price is well worth it from the many days of warmth and stye you would reap from it. The beautiful tan colour is elegant and could be chucked over absolutely any outfit.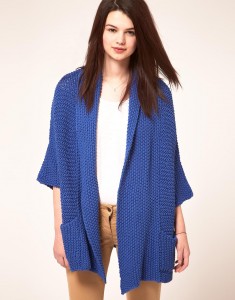 The queen of colour and class, you can always rely on Kookai to deliver the goods. The stunning blue of this cardigan coat is a rich colour to finish of your outfit with a chic little bang. Kookai's minimal approach and Parisian heritage is highly evident in this knitted cardigan, which is now slashed from $161.50 to only $64.42.