So we all know about the great GFC – also known as the Global Financial Crisis. While some have felt its effect more than others, it's fair to say that we are all conscious about how much we are spending these days.
The intent to save as much as possible doesn't help when special occasions like Valentine's Day come around (14th of February for those that forget!). Not only are you going to want to make your Valentine feel special but you don't want to end up in debt doing so!
Now there are plenty of tips that I could write about which detail which shops or items are great gift ideas such as amazing gifts from www.FreemanX.com.au (Cooking classes to Sailing cruises, V8 racing to Skydiving and more), Tiffany and Co (http://au.tiffany.com), Louis Vuitton accessories, flowers from places like www.rosesonly.com.au, www.interflora.com.au and www.flowers.com.au, gadgets from places like www.jbhifi.com.au, www.dse.com.au, www.binglee.com.au, chocolates from places like www.maxbrenner.com.au, www.lindt.com.au, www.guyliancafe.com.au, www.haighschocolates.com.au or dinner at a nice restaurant.
Instead here are five creating ways in which to make your Valentine's Day memorable without breaking the bank.
1.      Treasure Hunt
Why not make Valentine's Day about your Valentine's favourite activities or locations. Leave clues and hints for your Valentine to follow and leave little gifts along the way. They can be handmade or meaningful rather than expensive and your Valentine will remember the journey as much as the gifts themselves.
2.      Your own music CD or collection of pictures on CD
While I'm not suggesting that you infringe any copyright protection out there, how about making a CD of your Valentine's favourite songs or why not attempt to sing the songs and change the words to fit with your story? To make it that bit more special, why not include a blurb or story about why you choose the song? You can also create a CD of pictures or movies of you and your Valentine. All those pictures you took on your holidays or special occasion will come in handy. Add a few songs in the background and you have one unique and special gift.
3.      Picnic at the beach or park
Instead of taking your Valentine to a fancy restaurant why not head to somewhere special (and free) like a park or beach? Pack some snacks and a bottle of wine (or two), bring some music and a blanket and spend the day with your Valentine. Play games or just enjoy the day out. A special treat is to make your own special dessert such as chocolate dipped strawberries.
4.      Scrapbook – pictures, notes, keepsakes
This does require a bit of effort and a bit of creativity but the end result can be spectacular. It can be as elaborate or as simple as you want it to be. It can include pictures of your favourite moments with your Valentine or it can include funny stories of your time together. Include postcards of places you've been to, movie tickets of films you've watched, throw in a poem or two but most of all let the gift come from the heart. If you aren't the soppy type include some comics or funny mementos of your time together or of the future.
5.      A book of IOUs
Now we know that sometimes we take our Valentine for granted during the year. This gift idea is perfect to let your Valentine know that they are special not just on Valentine's day but throughout the year. It also means that the cost can be spread throughout the year.
Ideas for the book of IOUs include monthly activities that you and your Valentine will do, your Valentine's favourite activities (that you are also willing to enjoy) that your Valentine can choose to use at any time, or vouchers detailing the household chores you are willing to do for your Valentine (wash the car, do the dishes). You can be as creative as you want!
Happy Valentine's Day!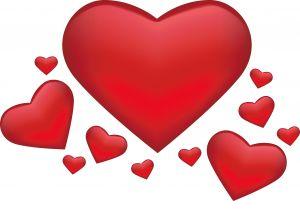 SqueakGal