Jewellery has taken a major spotlight this season and can often be the make or break of an outfit. Choker and high-necked necklaces have well and truly made a comeback, as have big, glamorous earrings, statement rings and patterned bangles. Jewellery is so important in dressing up an outfit, or alternatively dressing it down, adding some allure or making you stand out.
Here are some of my favourite jewellery trends that are fun, versatile and of course glamorous.
Samantha Wills
When it comes to jewellery I simply can't go past the household name, Samantha Wills. Ever since my sister gave me one of her beautifully adorned bangles for my 16th birthday, I have been addicted to her lavish styles and beguiling designs. I would showcase the whole store if I could, but here are just a few picks from her most recent collections.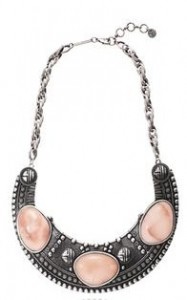 Rose Hudson Necklace
High collar necklaces are all the rage this season and I just love the detail and the colour of this jade stone embedded in burnished silver. This gladiator-esque necklace is a stunning statement piece to top off an outfit.
Waldorf Earrings
The epitome of class, these earrings would make any girl look and feel like a princess. They are anything but dull with the varying shapes and stones and highly flattering with their sleek design.
Jasper Bracelet
Add some edge to your outfit with this feisty jasper bracelet. You know if Drew Barrymore is rocking it, it's probably worth the investment so snake yourself one of these now.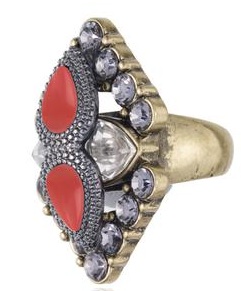 Belle Dejour Ring
If you're looking to dazzle up what you're wearing but there's already too much detail around your torso, then a ring is the perfect way to go. Large bohemian style rings have been hugely popular this season just like the one above, which features enchanting peach stones and sparkling crystals.
Now before we depart from Miss Wills I cannot fail to mention the fabulously ornate and mysterious boxes that her jewellery items come wrapped in.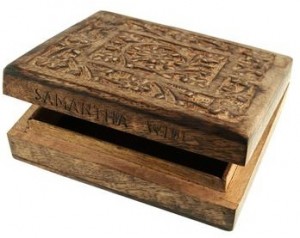 Personally, I think these boxes alone are almost worth the price of the products, but I guess the actual jewellery is probably worth it as well.
Sportsgirl
Sportsgirl is another favourite of mine for jewellery and it's also a little lighter on the wallet, which is a definite plus. Sportsgirl closely follows the trends of the season, so if you're looking for some affordable, fashionable jewellery this would be your number one hotspot.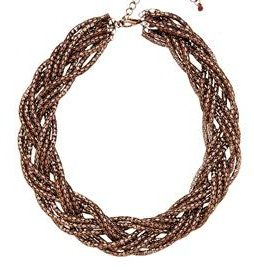 Multi Row Necklace
This multi row necklace is a wise investment as it would be suitable for almost any outfit. It adds detail and some spark, without overriding your entire get-up.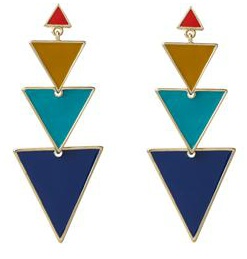 Layered Tri Dangles
Pair these vibrant and charming earring with your average LBD (Little Black Dress) and turn a simple outfit into the most memorable of the night. These will be sure to make you stand out in just the right way.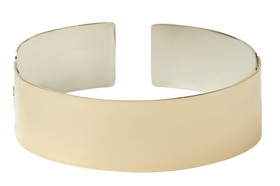 Classy Gold Collar
The collar certainly does embody class with it's smooth and chic design. It has a stunning colour and softness, which enables it to be worn with almost anything to class up your look.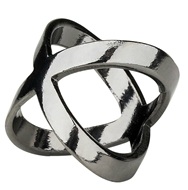 Quantum Leap Ring
We all want that ring that we can wear all the time and which becomes almost an extension of our own limbs. This quantum leap ring could quite easily be that ring, but one with a bit of an edge that you can carry with you always.
Sale Jewellery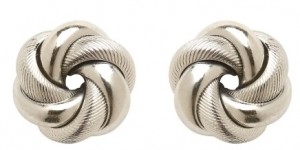 Forever New Talia Knot Studs
These earrings could dress up a going-out outfit, add some class during the day, be worn to work or anything in between. On sale for an absolute bargain of $6.95 how could you possibly of wrong?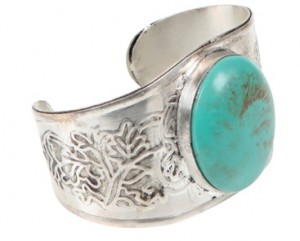 General Pants Gathering Eye Ethnic Cuff
What would usually set you back $24.95 is now halved to a mere $12.45. Grab this great deal for this statement bangle with a stunning aqua blue pendant from General Pants now before they all run out.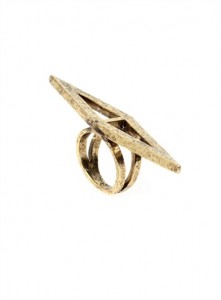 Princess Polly Double Ring
It's big, it's original and it's a statement. This double ring from stylish women's fashion boutique, Princess Polly is also now only $40, so what are you waiting for?