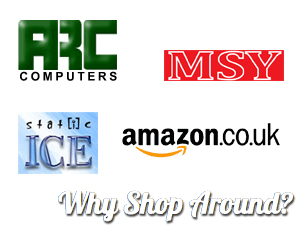 Over the 20 years of being an IT geek, I've come to realization that there are only several websites that I really use to buy computer equipment. Today, I decided to share my list with you, our readers, in the hope that we all can save money and get what we want for an affordable price – after all, they are all selling the exact same product but the only differentiating factor of whether you're going to buy from a particular store is the service (this includes stock availability or delivery costs). So here's my top 5 websites:
1. MSY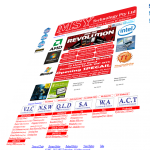 If you've never heard of this company then please don't read any further. Where have you been all this time! MSY is renowned for having great prices. The company's website doesn't have the best design or the best user experience but if you're after price then what's there to complain about.
The company also has a number of stores across Australia, and if you do decide to go into their store,  just be aware that their not know for friendly or professional customer service and sometimes they have the longest waiting queues. There was one time that I waited for more than 30 minutes to get served and when I did get served, they didn't have the product in stock. In light of this experience, I seem to always go back to them especially now that they have the facility to place your order online and they will send you an email to confirm whether they actually have stock in their store. How awesome is that!
2. StaticICE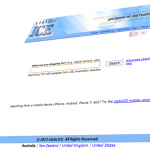 This website has been around for ages but for some reason not many people know about it. I only recently found out about this website through my elder brother who is also another Geek. The website is very similar to shopbot or myshopping but the only difference is that staticICE only has gadgets. On the homepage all you have to do is enter the model or product name you are searching for and then the website returns a list of companies that sell that product. I basically use this website as a quick comparison to make sure I'm not getting ripped off.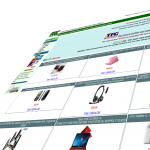 They have been around since the 1990 and are only based within NSW Australia. After reading their about us page, I felt a little tear run down my cheeks…not:
ARC Computers are one of those IT companies having the longest service history in our community. This means we have been servicing Sydney and all around Australia without changing our name or identity since 1990. ARC does not run away from our warranty responsibilities. Unfortunately many companies have been doing this in the past and are still doing so, giving our industry a bad name. While we strive to deliver quality goods to our community, ARC maintains the highest possible service level to customers on top of lowest prices everyday.

In the past 21 years, we always try harder to stay in front to bring our customers the latest technologies and quality products. ARC needs and values the support from you – our customers of the past, present and future.
The reason why I included this company on my list is because sometimes their prices seem a little bit cheaper than MSY and they are also just around the corner from where I work, so I save on delivery costs.
4. Amazon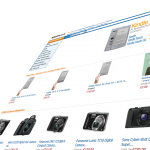 Amazon has almost every IT product you could think of, so I use Amazon as a baseline for product reviews and for price comparisons. You'd be surprised that sometimes their prices (including shipping) is cheaper than our local supplier, so I end up buying from them. The only downside is that it may just take a little longer to receive the product but in general, the products I purchase from Amazon are things that I don't need straight away. When shopping with Amazon, you also need to be mindful that some products cannot be shipped directly to Australia and just make sure that the currency is in Australia dollars.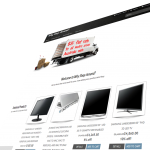 This is a new and upcoming website that has a good collection of  products (currently only computer stuff) selling at an affordable price. The customer service is great and the reviews people give is quite informative. The only criticism that I have is that the website doesn't give you the option to calculate your delivery cost based on your postcode when you checkout. The only option is to pay for a flat fee for metro delivery, however I have been told the company still delivers the products even if you don't live  in the metro area.
So there you have it, my top 5 websites I use for buying computer stuff. Let me know if there's any other popular sites that I should include on my list by adding the name of the website in the comments section. G33k OUT!